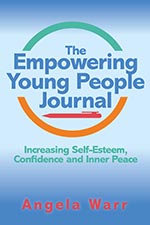 Books Authored:
Co-Author: STEPPING OUT Your Strategic Playbook for Launching as an Emerging Entrepreneur,
Author: The Empowering Young People Journal: Increasing Self-Esteem, Confidence and Inner Peace
Area of Expertise:
Software Engineer
Career & Technical Education (CTE) Technology Educator
Career Mentor
Community College Mathematician
Mental Health Counselor Intern
School Counselor Intern
Anger Management Specialist
Chaplain
Curriculum Writer
Service-Learning Organizer
Certified Professional Life & Wellness Coach
Dave Ramsey Financial Peace University Coordinator
Credit Education & Restoration Coordinator
Seminars or keynotes Offered:
Elements of Wellness: Career, Education, Emotional, Mental, Nutrition, Physical, Self-Care, and Spiritual
Living Well Series
Dave Ramsey Financial Peace University
Math Help For 5th - 8th Graders
Coding for Kids
Angela Warr became a member of Alpha Kappa Alpha Sorority, Incorporated at Xavier University of Louisiana Epsilon Tau Chapter on October 11, 1985. She earned undergraduate degrees in Mathematics & Computer Science and master degrees in Software & System Engineering, Mathematics & Engineering Education, Mental Health Counseling, and School Counseling. Angela is completing her Doctor of Education in Organizational Leadership, focusing on Conflict Resolution and Conflict Resolution Certification. She loves working with youth, adults, and seniors who aspire to live authentic and healthy lifestyles. Angela worked as a Software Engineer for 22 years, a Career & Technical Education (CTE) Technology Educator for 15 years, and started Warr On Wellness, LLC services, and products for ten years.