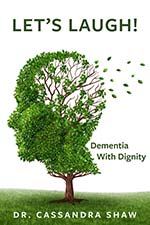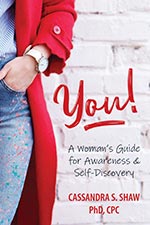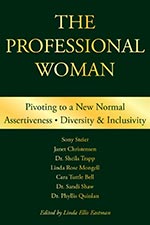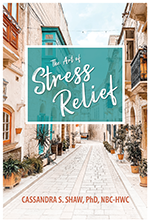 Books:
Let's Laugh: Dementia with Dignity
You! A Woman's Guide for Awareness and Self-Discovery
The Leadership Game Plan
The Art of Stress Relief
Areas of Expertise:
Master Certified Wellness Coach helping entrepreneurs manage the curveballs of life without disrupting their already busy schedule.
Certified Professional Coach helping entrepreneurs manage the hectic day-to-day life by creating goals, an action plan, and accountability.
Industrial/Organizational Psychologist
Seminars or Keynote Topics:
Stress Management for the Exhausted Entrepreneur
Resilience & Thriving
The Leadership Game Plan: Transforming Underperforming Teams into High Performing Teams
Wellness: The Journey of You
Living with Dementia of a Loved One
Dr. Cassandra (Sandi) Shaw has a Ph.D. in Industrial/Organizational Psychology and a Master's Degree in Organizational Management. She is a Master-Certified Wellness Coach (M-CWC) and a Certified Professional Coach (CPC). She is also certified as a Resilience & Thriving Facilitator and has certification as a Health Consciousness Facilitator. She is currently in a certified program to achieve the NBHWC – National Board for Health & Wellness Coaching. Dr. Shaw is the founder and owner of Live Well & Enjoy Life™, which is dedicated to helping entrepreneurs achieve their greatest wellness possible.
Through Dr. Shaw's years of experience as a coach, leader, national trainer, and educator, she has found her greatest satisfaction comes when others excel at whatever their dreams and goals may be. Each person is unique and therefore each person's dreams and goals are unique to them. She is honored to be a part of their journey. Her favorite pastimes are football, horseback riding, the Tour de France, the ocean, and the mountains.