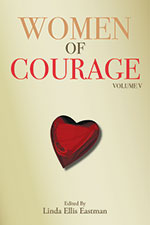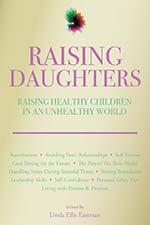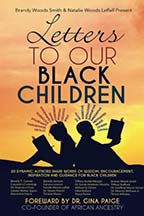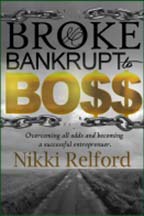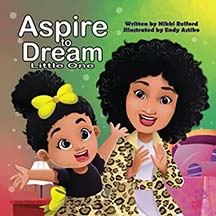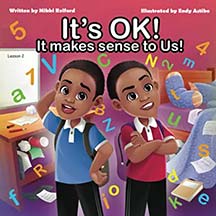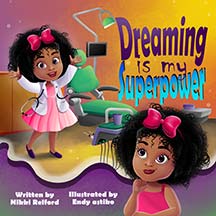 Books as Author:
Broke & Bankrupt to Boss
Aspire to Dream Little One
Its Ok! It makes sense to us
Dreaming is my Superpower!
Books as Co-Author:
Letters to Our Black Children
Women Of Courage V
Raising Daughters
Seminars or Keynote Topics::
Lets just be a Parent!
Love & Logic Parenting
Passionate about the Purpose!
Areas of Expertise:
Mentoring
Certified Parent Instructor
Individual Behavior Intervention
Child Adolescent Needs Certified
Business Coach
Nikki Relford is a business owner, motivational speaker, business coach and author. She is Founder of Once Upon A Dream, a nonprofit childcare center for teen parents, owner of Niklem Kids Academy, Executive Director of Aspire 2 Dream; a residential operation for foster kids, and owner & creator of Aspire Doll Collection, a motivational doll company. She has devoted her life to helping children and Families in need. She is motivated to continue working with children with disabilities and helping parents to deal with challenging behaviors. Nikki utilizes hands on skills she learned from working with her own twins who have Pervasive Developmental Disorder. Nikki uses real life situations from childhood trauma to work hands on with children. She also utilizes life lessons from being broke and bankrupt to help motivate and encourage others to never give up no matter what the situation is. Nikki lives in Beaumont, Texas with her husband Lemuel and 7 children. They love taking family trips, community outreach and entertaining family. The Relford's have a passion for cooking and serving others.
You can reach Nikki for keynotes, book signings, and coaching at:
Contact:
Cell: 409 223 2030
Email: nikkirelford@gmail.com
Professional Website: www.nikkirelford.com www.aspiredollcollection.com