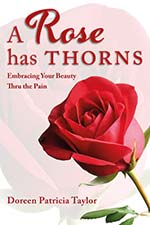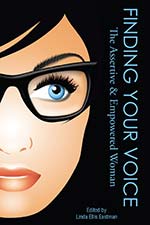 Book:
Authored: "A Rose Has Thorns"
Co-Authored "Finding Your Voice"
Areas of Expertise:
Ordained Ministry
Author
Certified Coach/Mentor
Certified Speaker
Entrepreneur
Motivational Speaker-Workshops; Conferences
Turning your pains into gains...
"THINK. SEE. BE"
Seminars or Keynote Topics:
Topics: Living Your Creative Self and Living Outside Your Shame.
Finding Your Voice
How to Become an Empowered Overcomer and not just an Overcomer-
How to Live a Bless-able Life!
Patricia Taylor is a Certified Holistic Life Coach, Managing Member-Business Owner with over 26 years in Clinical Research within the Pharmaceutical Industry (Regulatory and Clinical aspect).
She is a survivor from domestic abuse, and sexual,verbal forms of abuse. Patricia is a Servant Leader who follows biblical principles as the foundation to reach those who seek out guidance conducive to their change.