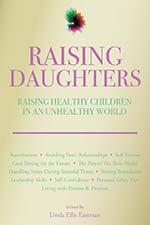 Book:
Raising Daughters (chapter author)
Seminars or Keynote Topics::
Guest speaker for Women's Mental Health Forum with emphasis on Emotional Healing.

Collaborator with Youth Group Organizations discussing topics on bullying and conflict resolution.

Training Consultant with businesses holding seminars on Professional Growth and Development.

Areas of Expertise:
Motivational Speaker

Consultant-Professional and Leadership Development.

Biblical Cognitive Behavioral Therapy

Inner Emotional Healing

Youth Group Life Skills Trainer

Women's Empowerment Life Coach
Janet Powell is Founder and CEO of Iaomai (Ee-I-oh-my) Wellness. Life Coaching that focuses on the health and healing of the whole person. Janet is a motivational speaker, facilitator and spiritual advisor. She has extensive leadership experience serving previously on several advisory boards, currently serving on the board of directors for the Southern Indiana Healing Rooms. She is an active member of the community where she is in charge of the food distribution with the Fish and Loaves food pantry. Janet is the Director of Pathfinders Youth Mentorship Group, a program geared in empowering local youth with life skills development. She has trained youth group leaders and churches with life skills for women and families.
Janet graduated summa cum laude at Ottawa University double majoring in Psychology and Human Services with a concentration in addiction counseling. She is currently enrolled in the doctorate program to become a Biblical Naturopathic Practitioner. She holds certifications in Biblical Cognitive Behavorial Therapy specializing in Inner Emotional Healing, Women's Empowerment Life Coaching, Leadership Coaching and Youth Group Life skills trainer. Janet is married to her husband Harvey of 27 years and they are the founding Pastors of Oasis of Faith Ministries Church. They have one daughter, five grandchildren and a fur baby.