PWN International Literary Award Recipient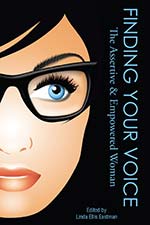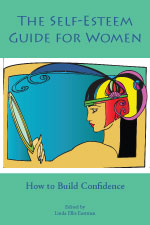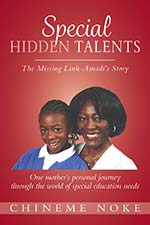 Books:
Finding Your Voice
The Self-Esteem Guide for Women
Special Hidden Talents
Expertise:
Lawyer
Author
Keynote speaker
Online marketer
Mother of a beautiful child with special needs
Topics Offered:
The Mindset For Success and other life-enhancing topics.
A Corporate Lawyer who spent over 20 years leading teams of lawyers and other professionals, Chineme studied for many post graduate diplomas, including an MBA with the Open University, had Directorships at Lawyers in Local Government Ltd and Special Hidden Talents Ltd, and is a member of the Chartered Institute of Managers. Motherhood provided the opportunity to pursue other avenues and Chineme is now an internet entrepreneur, success coach and author who believes that success is not just about the finances; more importantly, it is about taking responsibility for our own futures, right now.
Chineme helps people to overcome the very real problems they face which can overwhelm and rob them of their well-being and happiness. She does this by dealing effectively with what she refers to as the mountains and molehills that we all encounter in our daily lives. She formulated these seven action steps in order that anybody can take charge of their present to create for themselves a better future. They are action steps that will change attitudes and, indeed, lives.
As a woman working in a male-dominated corporate world for over 20 years, Chineme realised early on that it was essential for her to be able to deal effectively with the ongoing challenges and opportunities with which her rapid career progression inevitably presented. Her daughter has cognitive learning difficulties and Chineme's past experiences served her well in dealing with the challenges and opportunities that her daughter faced within the education system.
To learn more about taking action, or to sign up for Chineme's newsletter, please go to http://presentingyourfuture.com and download her free report.
Please do share your story, big or small, about how the seven action steps have helped to shape your life, on facebook at: http://www.facebook.com/presentingyourfuture
You may email us at admin@presentingyourfuture.com