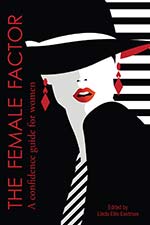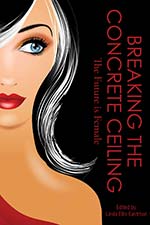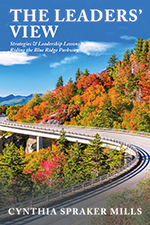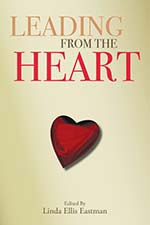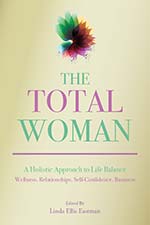 Books
The Empty Front Porch: Soul Sittin' to Design Your porch to Porch Plan
CEOs First 90 Days: Breathing Tips for the Other End of the Fire Hose
The Big Secret (with Jack Canfield)
The Female Factor: A Confidence Guide for Women
The Concrete Ceiling: The Future is Female
The Leaders' View
Leading from the Heart (Anthology)
The Total Woman (Anthology)
Expertise:
Cynthia serves corporations, small and family-owned businesses, associations, tax exempt organizations, and faith-based communities as business strategist, board consultant, leadership development catalyst, business & executive coach, succession planning & change management guide, speaker, and facilitator. Nicknamed "The Board Whisperer" by several clients, Cynthia relishes transformational journeys.

An award-winning national and international CEO, Cynthia works with developing & committed leaders, future seekers, change masters, high performers, and corporate culture architects to align for impact and exceed expectations. Clients are leaders nationally and internationally, serving business & industry, finance, energy, healthcare, co-op, legal, retail, agriculture, senior living, real estate, facility managers, environmental, publishing, media, transportation, construction, safety, education, entertainment, hospitality, philanthropy, fraternity, and faith sectors.
Seminars and topics offered:
Board Governance, Orientations, Development, and Retreats
Strategic Visioning
Transforming Companies and Organizations
Leadership Development and Retreats
Creating a Coaching Environment in the Workplace
Aspiring CEOs
Executive and Leadership Presence
Succession & Transition Planning
Work Has Changed & So Has the New Leader (Here Comes the Future - Tag, You're It!)
How Much Will You Dare? How Much Will You Care?
Soul Sittin': Designing Your porch to Porch Plan
Who is Calling & Do I Want to Answer?
The Stained Glass of York Minster
He Stayed for Her: Extraordinary Men in the Midst of Alzheimer's & Chronic Illness
Cynthia holds an MA from the University of York, England earned as a Rotary International Ambassador Scholar and a dual BA from Queens College as a Presidential Scholar. She is a member of the Institute of Management Consultants (IMC), Association of Charlotte Area Consultants (ACAC), International Coach Federation (ICF), International Coaching Council (ICC), American Society of Association Executives, (ASAE), Association Executives of North Carolina (AENC); Professional Woman Network (PWN), was awarded Honorary Lifetime Membership in the Georgia Society of Association Executives (GSAE); and is a Lifetime Member of Strathmore Who's Who Worldwide, which honored her as the Professional of the Year for Consulting, Coaching, and Professional Development.