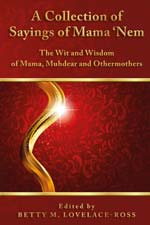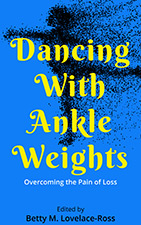 Expertise:
Ministerial and Executive Leadership Development
Individual and Group Coaching
Executive Coaching
Diversity and Inclusion
Strategic Planning
Organizational Effectiveness
Leadership Accountability Assessment
Workplace Relationships
Women's Wellness
Higher Education Administration
Author
Books Authored:
Collection of Sayings of Mama 'Nem: The Wit and Wisdom of Mama, Muhdear and Othermothers
Living Under an Imposed Sentence: Imprints From the Preaching Life of Dr. Charles E. Booth
Dancing with Ankle Weights: Overcoming the Pain of Loss
Topics Offered:
Women's Empowerment
Sisters Rising! Transformed to Mirror Christ's Glory
Walking in Newness-Sisters With a New Attitude
Sabbath Keeping: Tending the Garden of our Minds, Bodies, and Souls
Higher Education Administration in the Twenty-First Century
A Competency-Based Approach to Understanding and Addressing Students'Needs in Secondary Schools
Engaging in Crucial Conversations on Issues of Diversity: Creating Intergroup Dialogues
Dr. Betty M. Lovelace-Ross is president of The EnVision Consulting Group, a leadership management team that provides professional development and outreach services to for-profit and non-profit entities. She is a master facilitator and is DiSC certified with Wiley Everything DiSC. Additionally, Dr. Lovelace-Ross is a Certified Professional Life Coach with the Christian Coach Institute.
As a dynamic and compelling speaker, conference presenter, consultant and seminar leader, Dr. Lovelace-Ross firmly believes she has been called into the kingdom to be an instrument in assisting others to discover and achieve their greatest potential. She is an ordained minister and serves as an associate at Union Baptist Church in Durham, N.C.
Dr. Lovelace-Ross sits on a number of boards and committees and holds degrees in the following areas: Doctor of Education in Counselor Education with a concentration in cross-cultural counseling from VPI and State University, Masters degrees in Guidance Education from N.C. Agricultural and State University and Theological Studies from Trinity Luther Seminary and a Bachelor of Science degree in Social Work from N.C. Agricultural and Technical State University. She has served as adjunct faculty at Trinity Lutheran Seminary, Associate Provost and Vice President for Student Affairs at Capital University. In addition to the books she has authored, Dr. Lovelace-Ross has been a contributor to "The Invisible Work of African American Women in Higher Education, in This Bridge We call Home," and "These Sisters Can Say it, Volume 2."