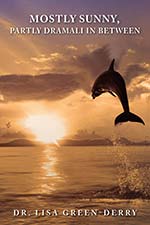 Books Authored:
Mostly Sunny, Partly Dramali in Between (releases Dec. 2020)
Book Chapter: I've Known Waters, Bayous, Rivers, Lakes, and Tears–Still I Rise to Tell the Stories in C. T. Johnson (Ed.), Didn't Wash Us Away: Transformative Stories of Post Katrina Cultural Resilience
Areas of Expertise:
Designing graduate level education administration courses
Facilitating conversations about effects of trauma on communities
Providing editorial consultation for graduate theses and dissertations
Seminars or keynotes Offered:
Adverse Childhood Experiences, Resilience, and Retention: Preparing to Meet the Academic Needs of Students Traumatized by Natural Disasters
Bullying: It's Negative Impact - Ways to Counter Act
Camaraderie, Community, and Love Among Us
Dual Generation Programming: From Pilot to Practice
Growing our Own, Inside and Out ~Trauma, You, and Teaching: What is Your Story?
Why are Schools so Afraid of Black Men and Boys?
Proud native of New Orleans, Louisiana, Lisa refers to herself as NOLA BRAR (New Orleans Born, Raised and Returned). She is a lover of God and people. Everything she does, says, writes and even refrains from doing is designed help those with whom she interacts to "be better, do better, understand, live and love better."