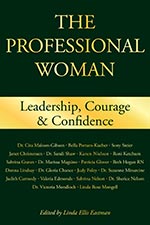 Books Authored:
Tapping Into Your Inner Beauty (coauthor)
Power of God Daily Devotional (coauthor)
The Professional Woman: Leadership, Courage & Confidence (coauthor)
A Book of Wise Words (releases 2021)
Areas of Expertise:
Coaching
Mentoring
Emotional and Spiritual Empowerment
Seminars or keynotes Offered:
Training Leaders How to Lead Effectively
Self-Empowerment
Impacting Your Community
Biblical Topics (ANY)
Pat Glover has been an Ordained Minister, Staff and Volunteer Chaplain for over 20 years. In 2009, she co-founded the Ladies Empowerment and Action Program (LEAP), a transitional prison re-entry for adult incarcerated women, and includes a post release program.
Being the mother of six adult children, twenty three grandchildren, and one great granddaughter certainly keeps her busy with birthdays, but she has been able to cruise ( one of her favorite activities), and spend time with family dinners, vacations and other activities.
Pat is the President of STEP Business Services performing a variety of business services for clients including bookkeeping, preparing individual and corporate tax returns, assisting in incorporating small businesses, and other financial services. She is also a Certified Professional Coach and is the President of Glover Life Coaching, LLC. His Hands Extended Inc. is a nonprofit tax-exempt organization dedicated to providing pre- and post marital counseling and family counseling; training staff and volunteers of other nonprofits to successfully serve their Communities. Emotional, mental and spiritual empowerment services are also available.