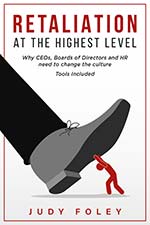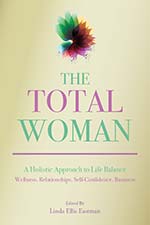 Area of Expertise:
WHY SHE DOES WHAT SHE DOES: She loves taking businesses and people to the highest level to achieve desires and results.

Expert in Culture Change and Transformation
Diversity and Inclusion
Strategist and Influencer
Product and Process Improvement
Team Builder and Cross Functional Teams
Change Management and Transformation Leader
Best Practices
Complex Initiatives
Executive Coaching
Supply Chain, Sourcing and Operations
Mergers and Acquisition Integration
Books:
RETALIATION AT THE HIGHEST LEVEL: Why CEOs, Boards of Directors and HR Need to Change the Culture
THE TOTAL WOMAN: A Holistic Approach to Life Balance (Chapter 5: Embracing Change, Transformation and Being Your Authentic Self).
Seminars or Keynote Topics:
Hero to Zero-My Personal Story of Sex Discrimination, Harassment, and Retaliation
Why CEOs, Boards of Directors and HR need to change the culture
Awareness of Signs of Sexual Harassment and Retaliation
How to Manage through Healing Process as a Victim of Harassment and Retaliation
Judy Foley, Founder and CEO of The Culture of Trust
Judy Foley is a revolutionary thought leader within the world of business management and executive leadership. Over the last 20 years, she has gained a wealth of experiential wisdom in corporate environments, working in numerous industries including manufacturing, automotive, consumer packaging goods, industrial chemicals, insurance/financial, healthcare, global technology/telecommunications, nonprofits, private equity, and privately-owned businesses.
Well versed in subjects of business, operations and marketing. Judy holds her MBA with a concentration in Operations and Marketing from DePaul University's Graduate School of Business and her BS in Business Administration from the University of Wisconsin – Stout. She has also completed Lean Six Sigma Green Belt Training at Chicago Deming Association, Six Sigma Master's Program, and participated in Leadership Women America and Leadership Women International development programs. She is CEO and President.
A dedicated agent of change, Judy is passionate about making a difference in organizational strategy, leadership, culture, diversity, and inclusivity. Her credentials include hands-on operational experience, executive supply chain coaching, senior program consulting, and marketing with numerous executive teams. Additionally, she has held executive positions with multiple high-profile organizations, including Checkers Industrial Safety Supply, Reveal, and CNA Insurance.
Not only is Judy a widely successful business management executive, she is also the author of RETALIATION at the Highest Level: Why CEO, Boards of Directors, and HR Need to Change Culture and co-author of THE TOTAL WOMAN: A Holistic Approach to Life Balance (Chapter 5: Embracing Change, Transformation and Being Your Authentic Self). Her wide array of skills and talents have been recognized by many, earning her CNA's Gold FOCUS Award. This award covered several areas of leadership expertise including financial responsibility, operational efficiency, and customer service in establishing a structure for a Centralized Supplier Management Organization.
Today, through The Culture of Trust, Judy is empowering businesses to unleash their full potential by collaborating with them to design and implement effective changes within their work culture.
Her father was an entrepreneur while Judy's mom managed the financials. Her father passed away from heart failure at 49 and left four children 17, 14, 7 and 5 years old. Her mom was leading edge for her time in her roles as widow, mother, veteran and support for the family in 1968 when very few divorces and single mothers were occurring. She taught her children to go after their dreams no matter what obstacles came before them.
Judy resides in the Chicago suburbs. She is blessed to have 2 sons, 1 daughter and ex-husband who has been a saint and supported her through tough experiences and challenges.