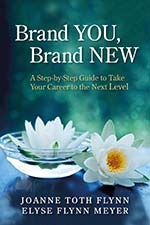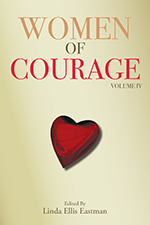 Areas of Expertise:
Organization Development
Business Development
Leadership
Books Authored:
Author: BRAND YOU, BRAND NEW
Author: Accelerating Business Success
Co-Author: Breaking the Concrete Ceiling
Co-Author: The Female Factor
Co-Author: Women of Courage Volume IV
Seminars or Keynote Topics:
Human Asset Management Strategy (HAMS)
Strategic Business Development and the Complex Sale
Copyrights on both
In 2014, Joanne Flynn founded Phoenix Strategic Performance, a strategic human capital advisory consulting firm. From 1989 - 2014, Joanne led the consulting practice of Phoenix Group International, a consulting firm with a focus on executive recruiting and human capital consulting. Her area of expertise was the global financial services industry. Joanne is now taking best practices from the people-intensive financial services industry to startup and growth businesses. Joanne is a thought leader in the areas of strategic organizational alignment, human capital gap analysis, leadership challenges for the new workplace and transformation leadership.

Previously, from 1980 - 1989, Joanne was Vice President of Global Organizational Development for Goldman Sachs, Inc. At Goldman Sachs, she implemented programs to improve the organizational effectiveness of business units, most notably investment banking, equities, fixed income, technology and operations.

From an independent vantage point, Joanne has worked with organizations as they face global growth and competitive challenges together with the associated human capital challenges. She works with her clients to be both externally focused and internally responsive. With her unique background, she aligns competitive business development efforts with related internal organizational leadership challenges. With the benefit of her career-long focus, Joanne contributes the unique insight of aligning strategy to internal organizational structure, process and people. She focuses on human capital relative to strategic initiatives, accelerated business growth, value creation and business development.

Joanne holds a Master of Arts degree in Business Management from the University of Oklahoma. In addition, she holds a double degree major in History and German from the College of St. Elizabeth, as well as certificates from a variety of leading universities and professional training and development organizations.