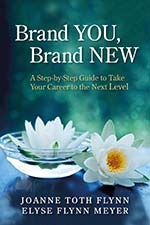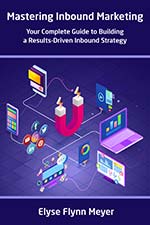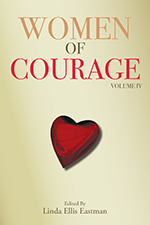 Areas of Expertise:
Digital Marketing

Inbound Marketing

Marketing & Sales Alignment

Marketing Automation

HubSpot Marketing & Sales Software

Project Management
Books Authored:
Author: Brand YOU, Brand NEW: A Step-by-Step Guide to Take Your Career to the Next Level
Author: Mastering Inbound Marketing: Your Complete Guide to Building a Results Driven Inbound Strategy
Co-Author: The Female Factor: A Confidence Guide for Women

Co-Author: Breaking the Concrete Ceiling: The Future is Female
Co-Author: Women of Courage Volume IV
Seminars or Keynote Topics:
How to Leverage Inbound Marketing to Grow Your Business

Taking Your Digital Presence to the Next Level

How to Focus on Lead Generation to Drive Revenue

Content Marketing to Move Your Buyer's Through the Decision-Making Process

How to Use Content to Convert Leads and Drive Business
Elyse Flynn Meyer, President & Founder of Prism Global Marketing Solutions, has experience in marketing and sales management, specifically in online marketing, inbound marketing, strategic marketing planning, branding, and sales & marketing alignment. Prior to founding Prism Global Marketing Solutions, Elyse worked in various industries with companies ranging from small businesses to Fortune 500 organizations.

Elyse obtained her Bachelor of Science in Marketing with an emphasis in International Business from The University of Arizona. Elyse has also received Executive Certificates from Thunderbird School of Global Management in Global Marketing, Global Leadership, and Global Business Essentials. Elyse also completed an Executive Certificate in Digital Marketing from Cornell University.

Elyse is on the board for the Arizona Animal Welfare League, American Marketing Association Phoenix Chapter and the University of Arizona Alumni Association. Elyse also served on the Marketing Department Academic Review Committee for the University of Arizona to evaluate the curriculum and objectives of the program. In addition, Elyse was awarded one of the 35 Under 35 Entrepreneurs in Arizona in 2016, and was selected to join the Forbes Advisory Council in 2017. She is currently a guest blogger for Forbes.

In addition, Elyse is an active member of the Arizona Technology Council, HubSpot Sales Enablement Advisory Council, Business Marketing Association, National Association for Women Business Owners and Arizona Small Business Association. She also led the Phoenix Inbound Marketing HubSpot User Group from 2013 - 2016. Elyse was also recently named the 2017 Marketing Consultant of the Year by Corporate Vision Magazine in the United Kingdom and 2017 Game Changer of the Year by ACQ Magazine in the United Kingdom.