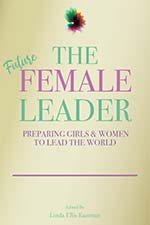 Books:
Magazine Blog at Coffee w/a Slice of Life
Fredericksburg Parenting Magazine
Co-author on: The Future Female Leader
Areas of Expertise:
Building Everyday Leadership
Empowerment of young girls
Promoting everyday leadership
Communication with tweens and teens
Dealing with Difficult Peoplep
Seminars or keynotes Offered:
12 Workshops for Tweens and Elementary School
Little Girl Lost - When beauty becomes the beast
Perfectly Broken - How the pursuit of perfection is destroying our girls
Communicate with Confidence (Tweens to College)
Dianna Flett is a retired Army Lieutenant Colonel having served for 21 years in the United States Army. She has lived all over the world and travelled extensively in the Middle East and Africa. Dianna is a combat veteran of Desert Storm receiving several awards during her service including the Bronze Star and Legion of Merit. Dianna's training and education includes several military leadership schools and the FBI's Instructor Development Course. In 2009 she worked with FBI professionals teaching leadership and management strategies around the United States. In 2015, she started "The Girl Smarts Group" to empower girls across the state of Virginia with leadership skills and life strategies. She is a frequent guest expert on strengthening young women on B101.5's Sunday morning show with Dee, spoken at national bullying conferences, and was selected to attend the first US Summit on Women's Issues in 2016 "The United State of Women". In 2017, Dianna was nominated! for the Clara de Hirsch Award Extraordinary Women's Award, was chosen as Northern Virginian of the Year by Northern Virginia Magazine and featured in short documentary by The Story Exchange. Her goal is to spread strength and leadership to all young women, especially our youngest emerging leaders in public schools and add to the over 4000 girls who have attended Girl Smarts Workshops.