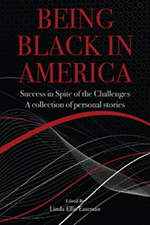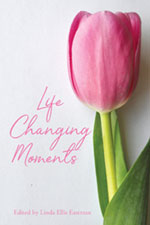 Books (as co-author):
Being Black in America
Life Changing Moments
Expertise:
Leadership Development
Coaching
Teambuilding
Diversity Education
Seminars and topics offered:
How Do You Eat an Elephant?
On My Way to Sixty....I Lost My Mind!
It's Not Personal! It's Personality!
Gender Communications
Women, Stress, Change, Waffles, and Spaghetti
Lead, Follow, or Move Over!
Additional Services:
Candidate Search Assistance
Candidate Assessment Centers
Jennifer is a Human Resource Professional and Generalist with more than thirty-five years of experience in corporate, manufacturing, public and private sector organizations. She is an objective and respected coach, leader, facilitator, and author with a broad base of experience and expertise in business, human resources, workplace issues and relationships. She is President/CEO of Jennifer P. Davis & Associates, LLC, a minority owned business, which she started in 1997 following her retirement from IBM Charlotte.
During her tenure at IBM, Jennifer spent most of her career in executive management positions managing annual budgets of up to forty-three million dollars. In addition to her management experience, Jennifer provided advice and counsel to the Site General Manager on personnel matters affecting a site of more than 3500 employees and 300 managers. She has written policy, continues to deliver leadership and management training, and develops programs designed to improve employee morale and increase organizational productivity. She was and is still sought out for her problem-solving ability and to provide direct and valuable guidance regarding sensitive workplace issues such as harassment, disparate treatment, and employee and management relations.
A certified Diversity Consultant, Mrs. Davis has been facilitating discussions regarding this often difficult and misunderstood subject since the 1980's. She also led the IBM Charlotte site in improving morale from fifteenth to first place out of 18 nationwide manufacturing sites. Her work resulted in IBM Charlotte receiving the NC Quality Award in 1991. Her company currently serves a very diverse client base including the Charlotte-Mecklenburg Police Department, Aetna, Inc., Food Lion, the cities of Spartanburg, SC Mount Holly and Gastonia, North Carolina and many others.
A much sought after motivational speaker, Mrs. Davis often entertains and inspires her audiences with songs, information, timely advice, and numerous anecdotes regarding her personal and professional experiences. A talented writer, Jennifer writes editorial columns for The Gaston Gazette and has co-authored the book, A Woman's Survival Guide to Overcoming Obstacles, Transition, and Change, released in August, 2007.
Mrs. Davis is a member of the Board of Advisors for the Professional Woman Network (PWN), an international training organization specializing in professional development. Mrs. Davis has been a member of the Gaston County Board of Education since 1996. In December of 2002, she was elected as the first African-American to chair the Gaston County School Board. She is also an ALF Senior Fellow (American Leadership Forum), Class VII, Charlotte Region.
She is a volunteer in many organizations and has received numerous awards and honors, including the following:
2000 Entrepreneur of the Year presented by Bank of America and the Gaston County Chamber of Commerce

Odyssey of a Woman Award presented by the Charlotte Chapter of the Sigma Gamma Rho Sorority, February, 2006

Community Involvement Award presented in May, 2006 by The Gastonia Chapter of Las Amigas, Inc.,

Gaston County's 2006 Business Woman of the Year nominee

Omega Citizen of the Year 2006-2007

Mrs. Davis also hosted a weekly radio show, "Shammah Time", a show "for women, about women, to uplift women where men are always welcome."
In addition to the Board of Education, Mrs. Davis serves or has served with the following organizations:
City of Gastonia, All-America City Team Member, 2000

President and Board of Directors, Gaston Skills, Inc.

Chairperson, Board of Trustees, The Children's Home, Winston-Salem, NC

United Way of Gaston County

Gaston County Chamber of Commerce, Board of Directors

President and Founding Board of Directors, Diversity Council of the Carolinas

Gaston Together Leadership Team

Board of Directors, The Woman's Shelter of Gaston County

Board of Directors, American Red Cross, Gastonia Chapter

United Methodist Church - Gastonia District

United Methodist Church - Western North Carolina Conference

Gaston Boys and Girls Club, Board of Directors
Mrs. Davis holds certifications in the following:
Five Factor (A national and internationally recognized personality assessment tool)

Diversity

Women's Issues