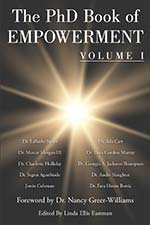 Books Authored:
The PhD Book of Empowerment
Areas of Expertise:
Complementary and alternative medicine
Building African future through the children
Community Organizer
Seminars or keynotes Offered:
Talking African Justice (organized by FAKSjustice)
Biomedical research innovation and global health (organized by Ubrica)
Telling the Tales (Tales at moonlighting)
Born in Lagos, Nigeria to the Agunbiade family as the third of the six children of Badru and Amori Agunbiade. Grew up in Nigeria, where I had basic education through the bachelors degree, Masters and Doctoral degrees were acquired at American Universities. I have worked in various industries,including, Cab driving, Home health Aide, Social services, Television, and postal services to mention a few. Married with three children and three grandchildren at this time.